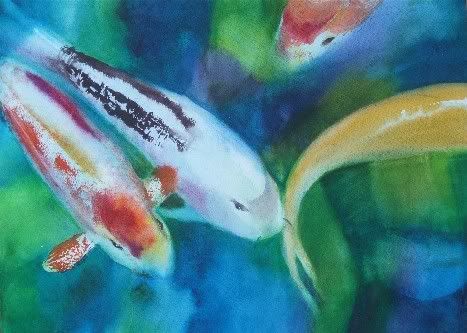 Large painting... 15 by 11 inches $250.00 + SH 5.00 Watercolor on paper.
I need to go back and count, I think this is number 34 in the
Koi
series but I have sort of lost count. I only actually have five in my
flat
files and I'm holding on to those for a show. A
koi
show,
haha
, yeah I know dumb joke.
Thanks for stopping by send me a email if you like...
shantmarie@aol.com