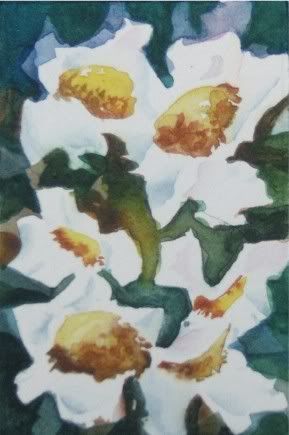 This is an ACEO which measures 2.5 by 3.5 it's for sale for $10.00 + 1.50 SH.
email me if your intersted.
I didn't draw this, I basically painted it negatively then filled in the centers then put in the shadow marks. I love the loose sketch feel of the flowers.