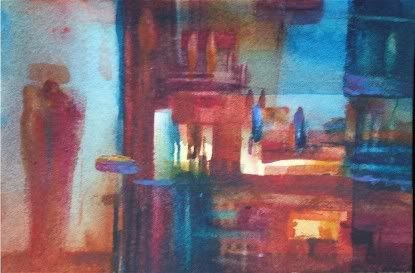 This is 4" by 6" and is for sale for 40.00 I love this series and continue to paint more of these little abstract. In fact I have painted a number which have not actually been on my blog. So there are a few out there that have not been seen, maybe if I don't have anything to put up on my blog I'll put one of them up.
I can't tell you enough how great it is to paint in a series. As an artist you learn so much and you can really respond to the paintings while working.
Try it, even if its only three paintings, I think you'll enjoy it.