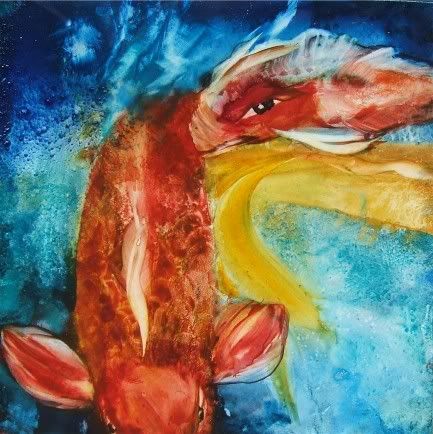 I picked up larger pieces of Ampersand (6 by 6) and thought I would try some of my Koi in the larger format.
They look very bright and the ampersand gives them a bit of texture. $50.00
They are covered with Fixative to help make them a bit more durable. They can be framed with or without glass.