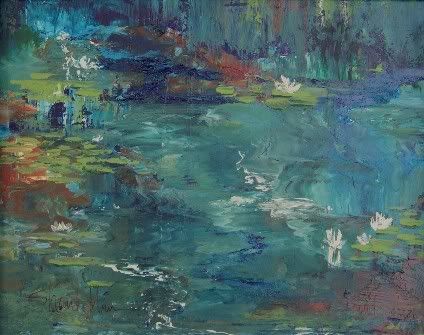 This 8 by 10" painting is acrylic on wood Its only $75.00!
framed in a small black frame and ready to hang.
I wish the photo would have been better there is some glare on the right side. I was in a hurry when I was photographing it cause I had to get out to the "art swap" at the Charlotte Art league.
If you belong to a art club you might want to consider doing a art swap.
They match you up with another artist of near equal ability and tastes. You meet
discuss
art and make an agreement as to what you will trade. Then everyone meets and hangs their piece with a written note explaining the art and something about your Art Partner. It was fun and of course we had wine and food. We also invited all new members so everyone could meet and get to know the long term members.