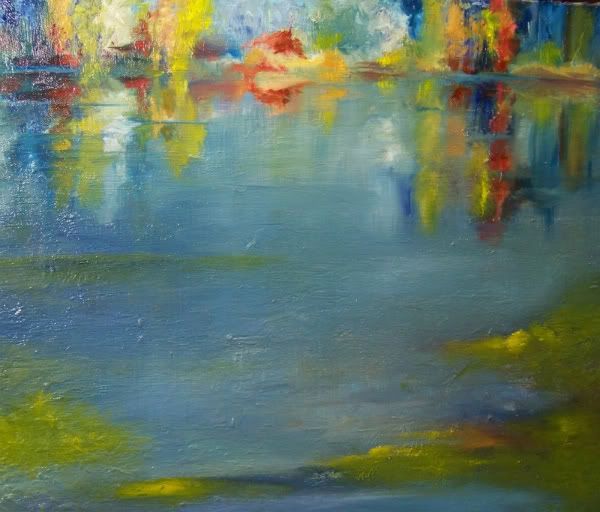 8 by 10 oil on wood panel $75.00
Here the painting is as a close up, as you can see it has a bit of reflective shine on the left side of the photo this will not be on the painting after tomorrow, its just that I had to use a flash since I finished it late and it was dark.
I was... as always busy today but had an unexpected surprise, my husband Art, brought home a beautiful aquarium and 20 tiny, tiny fish and a bunch of live plants. I set it all up and spent a couple of hours "playing" with it. I've owned many tanks over the years and really enjoyed watching the tropical fish swim about and discover their new home.