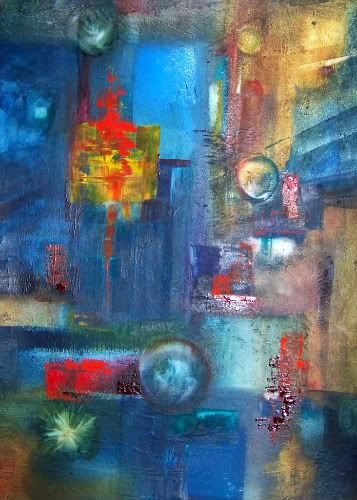 This abstract painting a day is 11 by 15 " and is a painting in mixed media on gessoed watercolor paper $200.00..
The gesso gives it a bit of texture.
I think it fits today's date and this months theme. If you really look you can get the feeling of water drops.
Wow, it feels great to actually have my painting uploaded and on line before midnight. I've been burning the candle at both ends lately and I may actually get some sleep tonight!